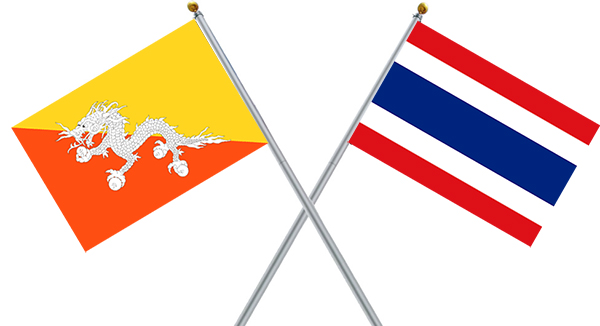 Questions have been raised concerning Scholarships for participants; overtime many organizations have been asking if there were any Scholarships for participants. YES is the answer… With the realization of the important role played by the human resources in the development of countries, this time, AITN Bangkok Thailand is determined to cooperate with the organizations in the Kingdom of Bhutan in capacity development of human resources.

AITN Bangkok awards up to 30 Scholarships starting from 1st July 2019. One (1) scholarship here is freely awarded to the group of fifteen (15) paying participants, which means, a team of 15 paying organization gets Tuition Fee Waiver Scholarship for the 16th participant registered.

This is to be achieved by AITN Bangkok extending its expertise and experiences through the so-called "Kingdom – Kingdom Cooperation" Programme.

Advanced International training Network (AITN Bangkok) as a prime capacity development and short training course institute, has developed a wide range of training programmes with the expert support of industry leaders, state & private universities in Thailand, and the sponsors & other supporting organizations.

Advanced International Training Network Bangkok
City Office
3020, 1106 Sukhumvit Rd, Phra Khanong
Bangkok 10110, Thailand
Tel: +66 (0) 2 012 5231
Registered Office
247/6, M.1 Praeksamai, Muang
Samutprakarn 10280, Thailand
Tel: +66 (0) 2 117 1519
Email:
info@aitnbangkok.in.th